Skip to content
We are pleased to announce the resolution to grant approval for our site in Burton-on-the-Wolds for 60 dwellings. This was obtained four months from submitting a planning application and will soon be marketed.
The site extends to 3.04 hectares (7 acres) and is located to the south of Burton-on-the-Wolds, west of Sowters Lane. Burton-on-the-Wolds is located broadly equidistant between Loughborough and the A46, just south of former RAF Wymeswold. The site is currently in use as a Sturdee Poultry Farm which sits immediately adjacent to housing within this picturesque village.
The Sturdee Poultry Farm is identified in the emerging Neighbourhood Plan as a reserve site for residential development and utilises brownfield land and is included on the Brownfield Land Register. Redevelopment of the site would cease the chicken farming operation, which currently causes a level of nuisance to existing residents due to noise, odour and the regular movement of heavy goods vehicles.
The application number is P/21/0615/2 and a link to the planning application has been attached below.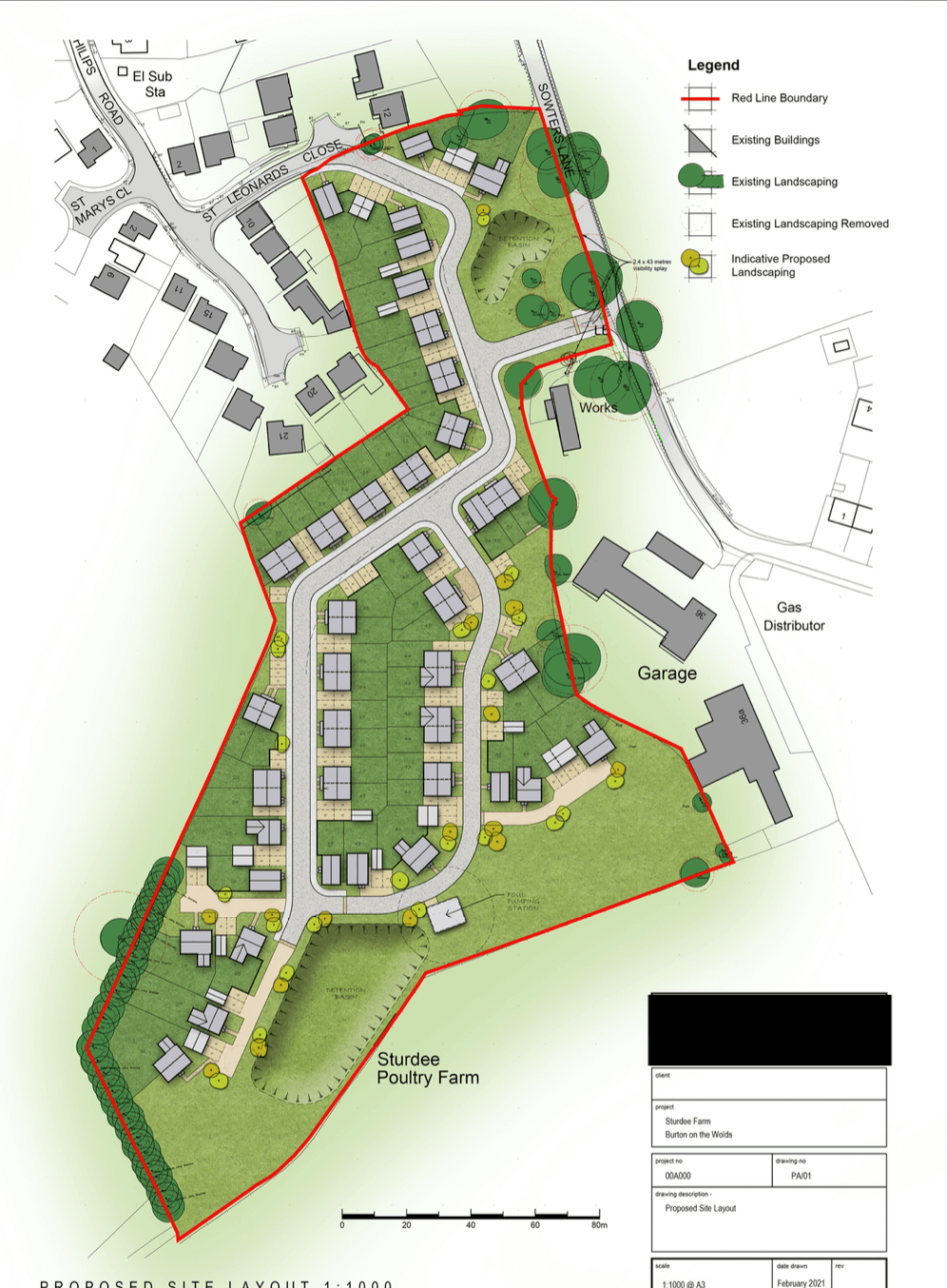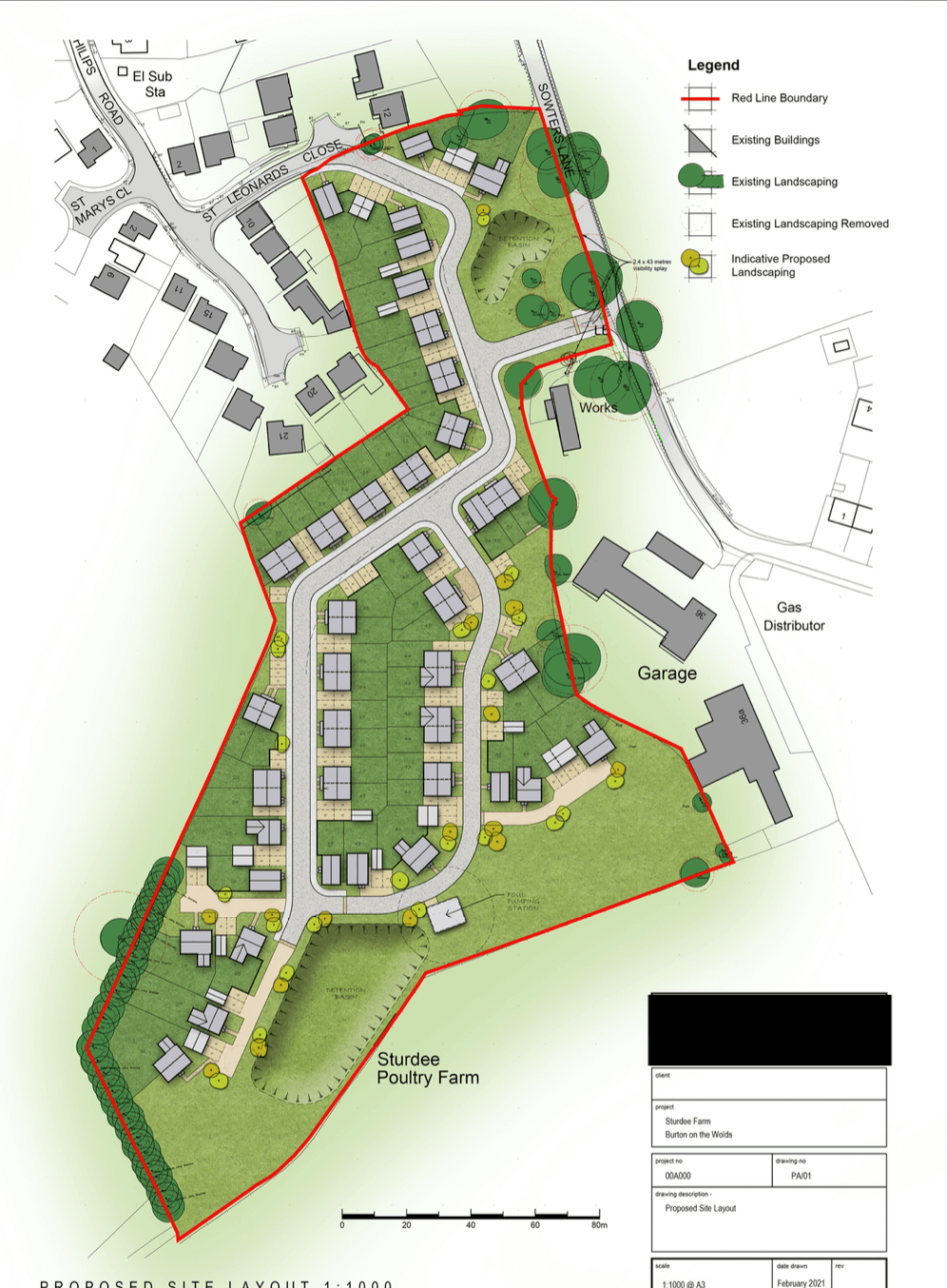 Proposed Site Layout