Skip to content
Project Overview
Due to changes in the planning legislation through the emergence of the National Planning Policy Framework the opportunity presented itself for a swift submission of a planning application to assist Taunton & Deane Borough Council meet their housing numbers. Wiveliscomble is a sustainable market town and identified to take additional housing therefore we were able to submit an early Planning Application. This delighted the owners who had entered into a 10 year Agreement and in reality gained planning permission within 12 months.
A subsequent Reserved Matters application has been submitted and approved which enables this site to move forwards to a site start.
Download the proposed siteplan here: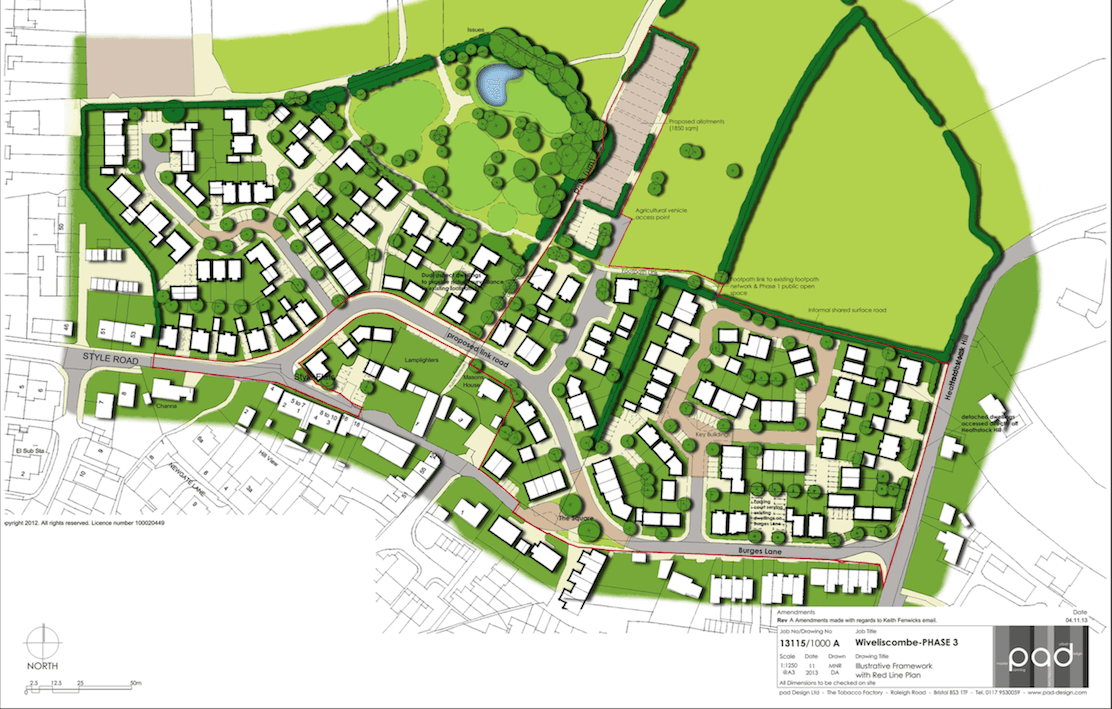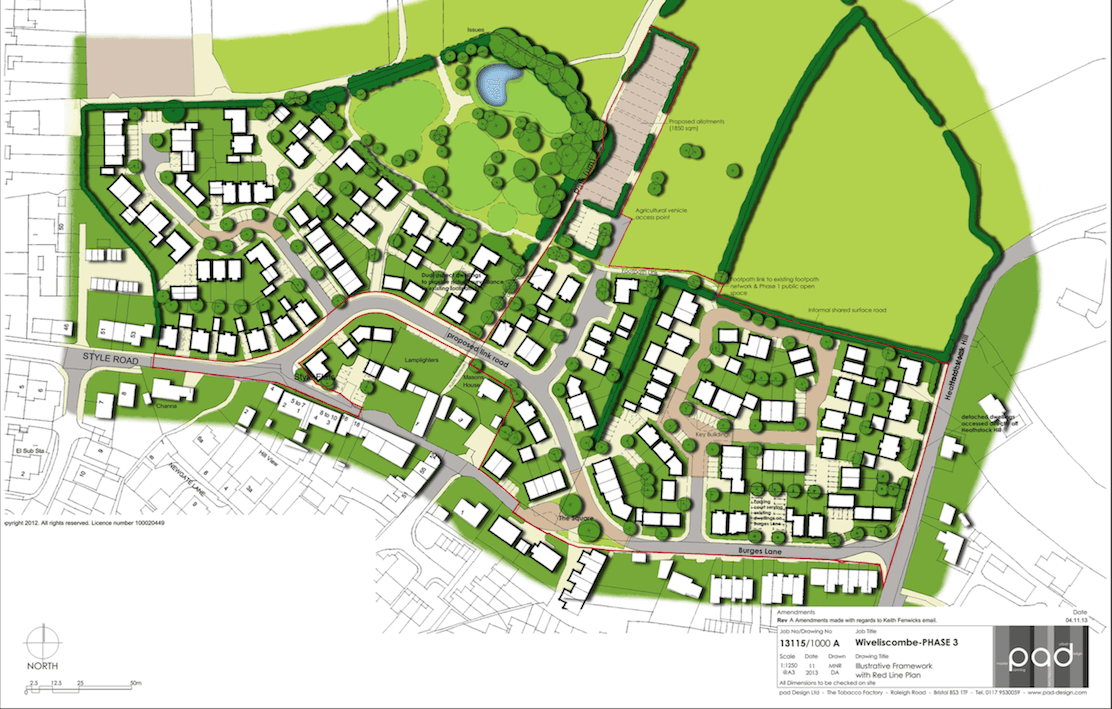 Proposed Siteplan
Consultation Process
Consultation events were held both locally and with the Town Council. Concerns were addressed through this process through the provision of additional allotment land and through providing a courtyard of parking for the existing houses of Burges Lane.