Skip to content
Background
Having been selected to promote the site by Fisher German, Lone Star Land entered into a Promotion Agreement with seven landowners in Summer 2015 on this 2.2 hectare site in Worcestershire village of Pinvin.
Planning Overview
A Small part of the site was allocated for 14 dwellings in the South Worcestershire Development Plan. Lengthy discussions were held with key local stakeholders, where a local need was identified for improvements to the existing Memorial Hall that doubled as a pre-school thus rendering Pinvin as a village without an operational village hall facility.
Lone Star worked with the Village Hall Committee and the Parish Council, to develop plans for a new village hall which along with increasing the size of the residential site to an area of land that allowed for 40 dwellings to be accommodated. Lone Star were looking to secure a significant six figure contribution towards this new hall facility. Consequently, Lone Star submitted two planning applications; one for the residential and one for the new Memorial Hall facility. Consent for both applications was granted unanimously at Planning Committee with the Parish Council and the District Councillor speaking in support of the proposals.
Pinvin – Proposed Site plan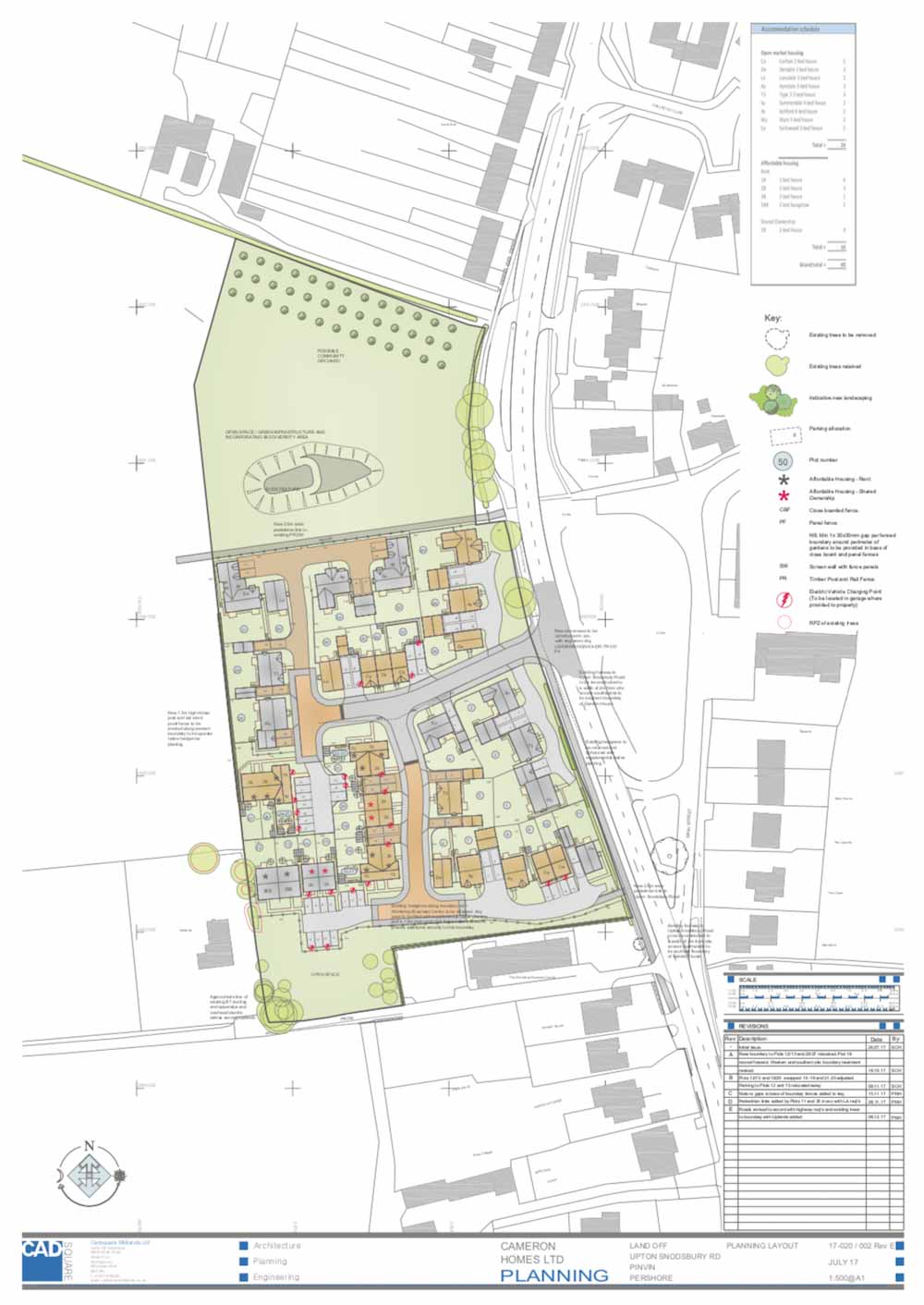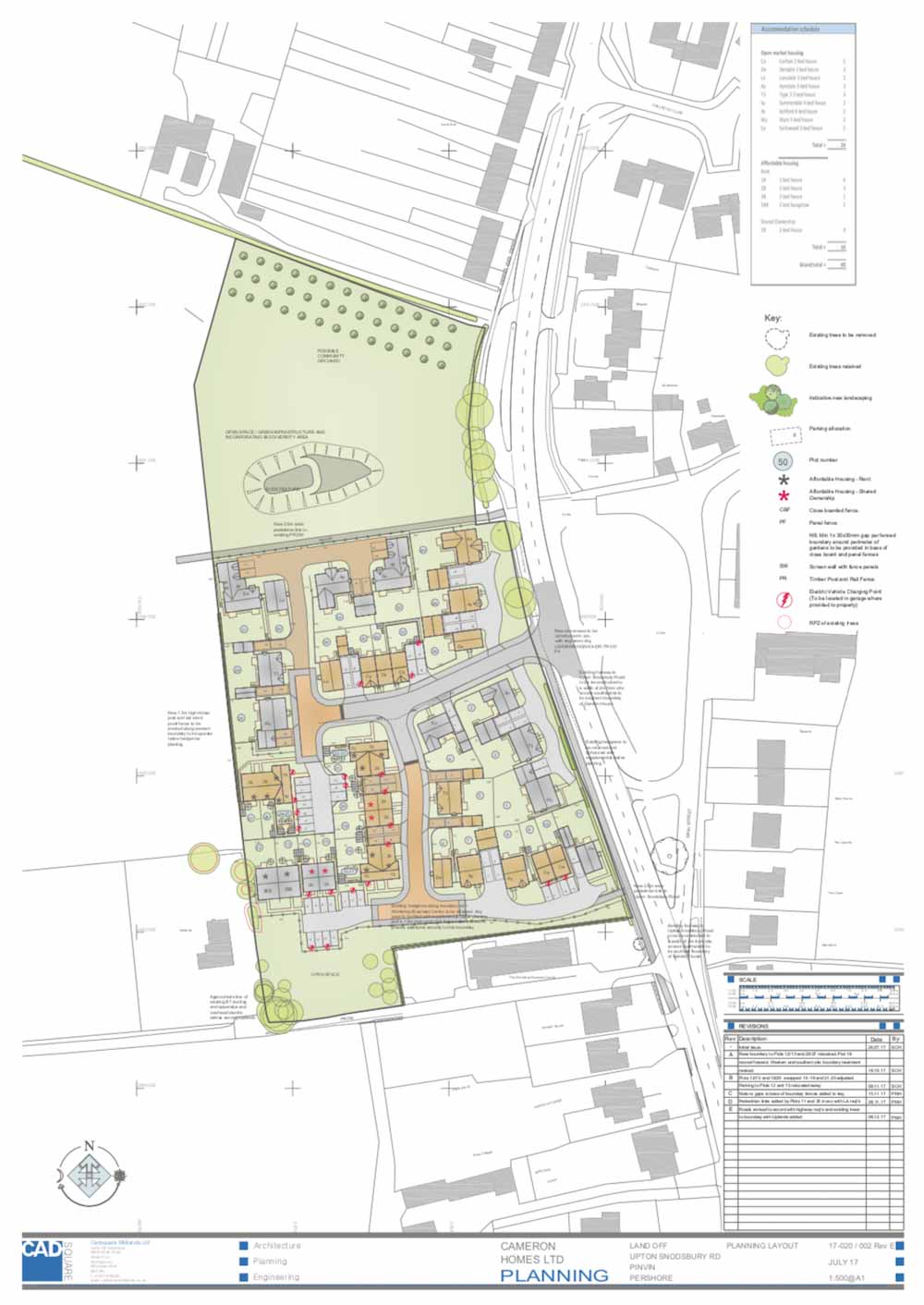 Proposed Site Plan:
Consultation
Extensive consultation with the local key stakeholders and members of the community identified the need for improved local facilities, in particular addressing the shortfalls with the existing Memorial Hall facility. By working together and in an open and transparent manner, the community were able to benefit from a planning permission for a new hall together with a £125,000 contribution towards its development. Having identified this local need, there was an acceptance and understanding of the requirement to increase the size of the residential land to increase its capacity to 40 dwellings from 14 dwellings. A win win situation for the community, landowner and promoter.
Outcome
Following receipt of planning permission for 40 dwellings, Lone Star are pleased to announce the disposal of this land to Cameron Homes. Cameron Homes have successfully obtained Reserved Matters approval and are now on site building. This process from start to finish has taken less than 2 years and has included extensive public consultation, a negotiated approval at Planning Committee and a full blown marketing exercise of the site where 13 bids were received.
This process neatly illustrates the role of the promoter in getting more houses built in the UK. Many housebuilders want to buy sites with the benefit of planning permission therefore not being at risk of the uncertainty that the planning process can bring.