Skip to content
Overview
A former cement works lying between Bishops Itchington and Harbury in Warwickshire, Lone Star Land steered the site through the planning system to deliver a planning consent for 280 dwellings.
The Proposal
Lone Star spotted the opportunity of bringing this redundant site back to useful economic life, through obtaining the origional planning permission for 200 dwellings, a Care Home and 60,000 sqft of B1/B8 use. A subsequent planning application was approved for 80 dwellings in lieu of the commercial uses.
Download the proposed siteplan here: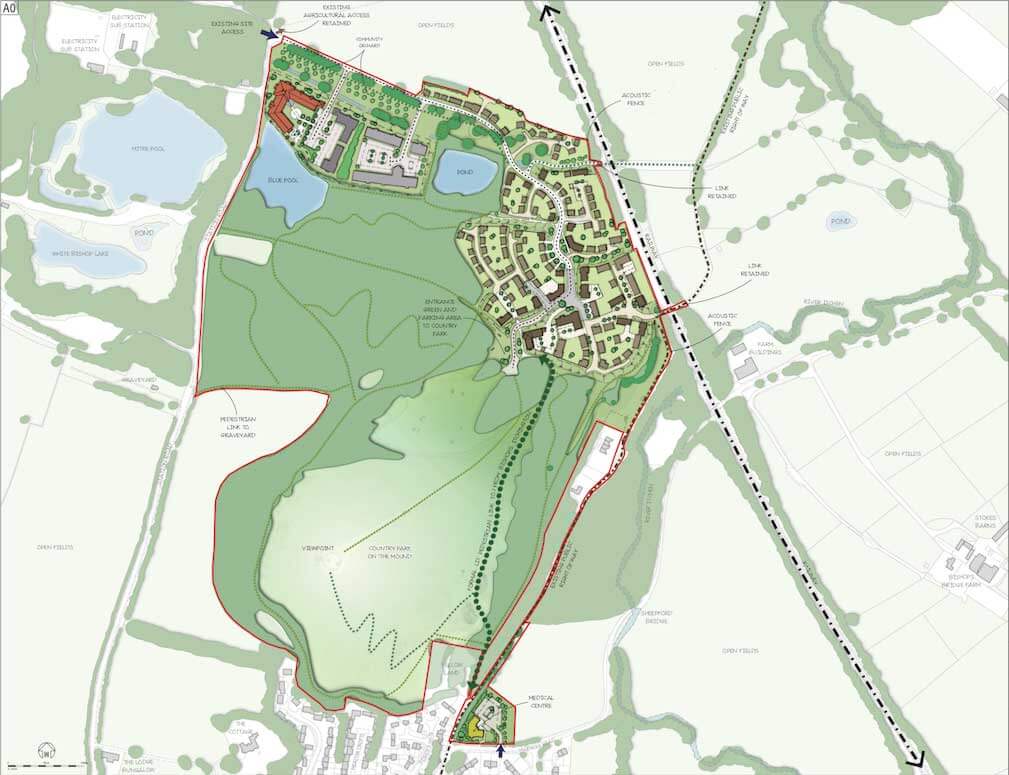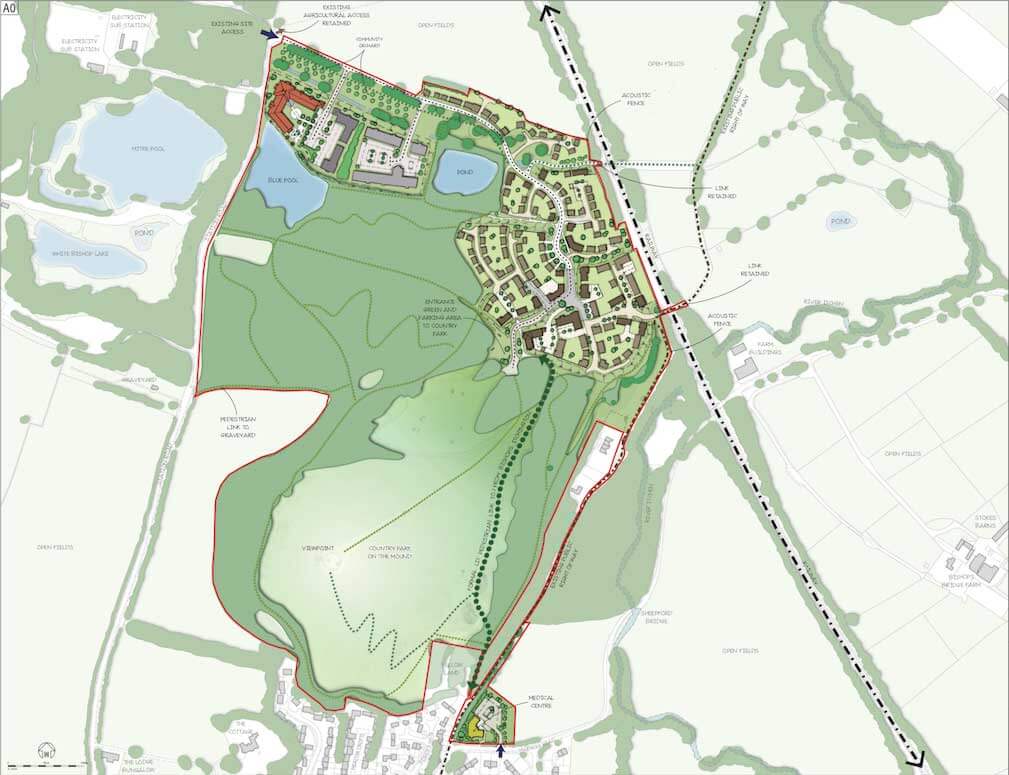 Site Plan
Consultation Process
Lone Star considers the consultation process as being an opportunity to harness local support, listen and deal with any parties concerns and generate interest and support for the proposals which enhance the value of the site. This site straddles two parish councils; Bishops Itchington and Harbury. We therefore opted to establish a working party of several key individuals from both Parish Councils together with the District Councillor to help shape and inform the proposals. Fortnightly meetings where held, where all parties were updated as the proposals developed with everyone having the opportunity to input into the process.
At the right time in the process, Lone Star attended the formal Parish Council meetings to ensure that the wider community were given the opportunity of recieving updates. This also included two formal public consultation events.
This collaborative approach worked successfully with buy-in from all local key stakeholders and only a handful of local objections.
Outcome
When the site was determined by the Planning Committee, Both Parish Councils and the District Councuillor attended the Committee meeting to talk in support of the applcation. The Committee voted unanimously in support of the application with the Chair commending the applicant on the way in which the stakeholder consultation processwas handled. A less collaborative approcah would have introduced further unnecessary delay, cost and risk through relying on the appeal process for a decision.
This is Stratford's most brownfield site and the skills of the team have ensured that a derelict redundant storage depot has been brought back to a useful economic life. The proposals also include a 29ha Nature Reserve that will be managed by Warwickshire Wildlife Trust that will be home to a site of national importance for calcareous grassland with its associated bug and butterfly population.
Following these planning approvals, Lone Star marketed the site and then partnered with Barratt David Wilson to deliver the necessary remediation and re-engineering works to deliver the development platforms. Barratt David Wilson completed on the purchase of the land in July 2018 and will shortly commence the development of 280 dwellings.