Skip to content
Project Overview
The site lies in the sought after town of Berkhamsted which is a medium-sized historic market town on the western edge of Hertfordshire, England. The affluent commuter town is located in the small Bulbourne valley in the Chiltern Hills, 26 miles (42 km) northwest of London. With the Local Allocation secure the plan is to bring the site forwards through the planning system at the earliest opportunity to provide some much needed housing in Berkhamsted.
Following the allocation of land at Hanburys, Shootersway, Berkhamsted for development purposes, Lone Star are commencing the pre-application process prior to submission of a planning application. Following a meeting with Dacorum in December, this is to be followed up by a meeting with the Town Council in March.
Early indications are that we will submit a scheme for Extra Care use, that will bring with it employment and a reduction in highways movements when compared to residential use on the site.
The Proposal
A Promotion Agreement arrangement with the owner for this site that is now allocated for housing in the Dacorum Core Strategy. The site has been promoted for development through the emerging Core Strategy and has been identified and selected as one of the 'Local Allocations' for housing. The site will formally be removed from the Green Belt through the Green Belt review and Core Strategy processes.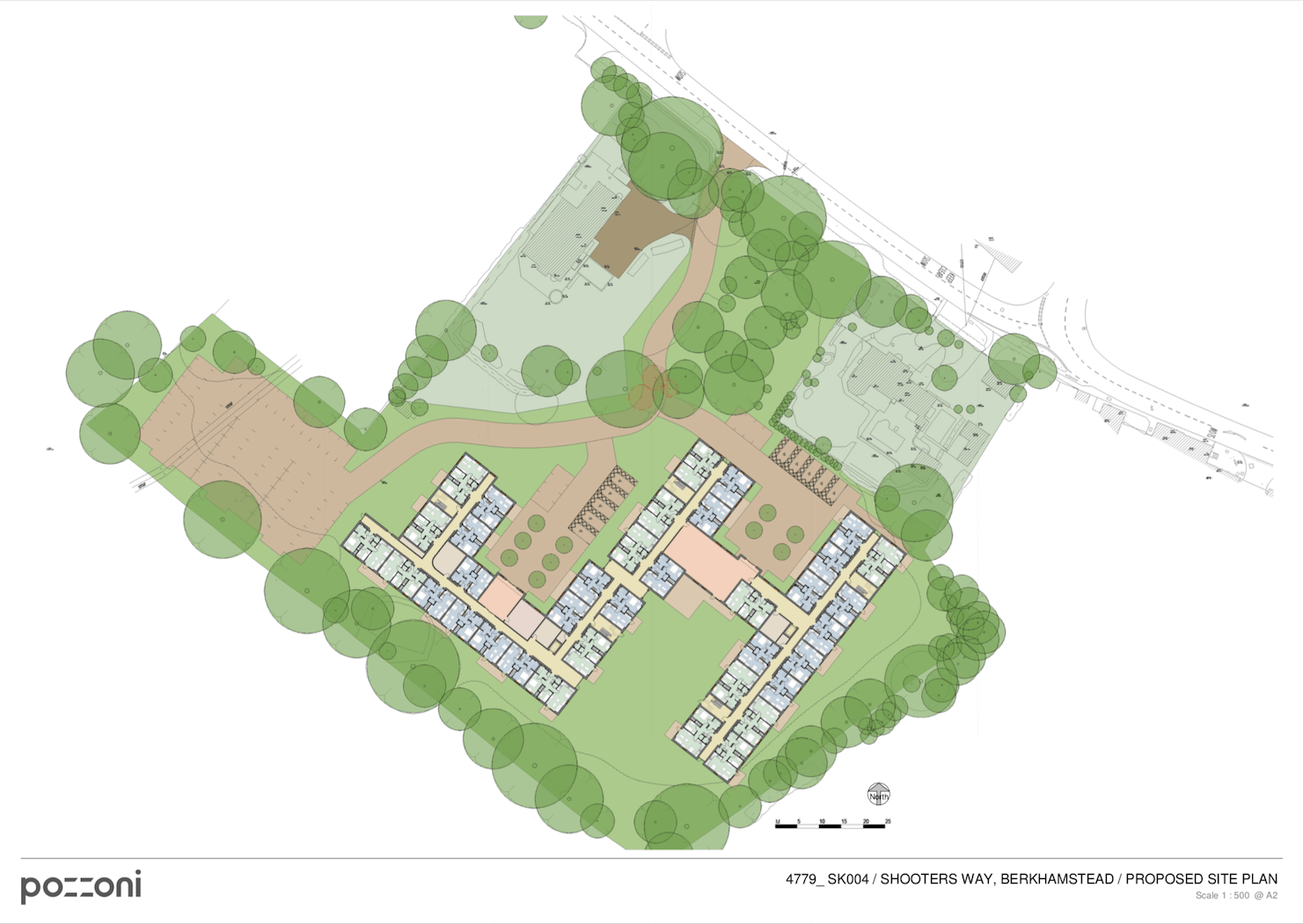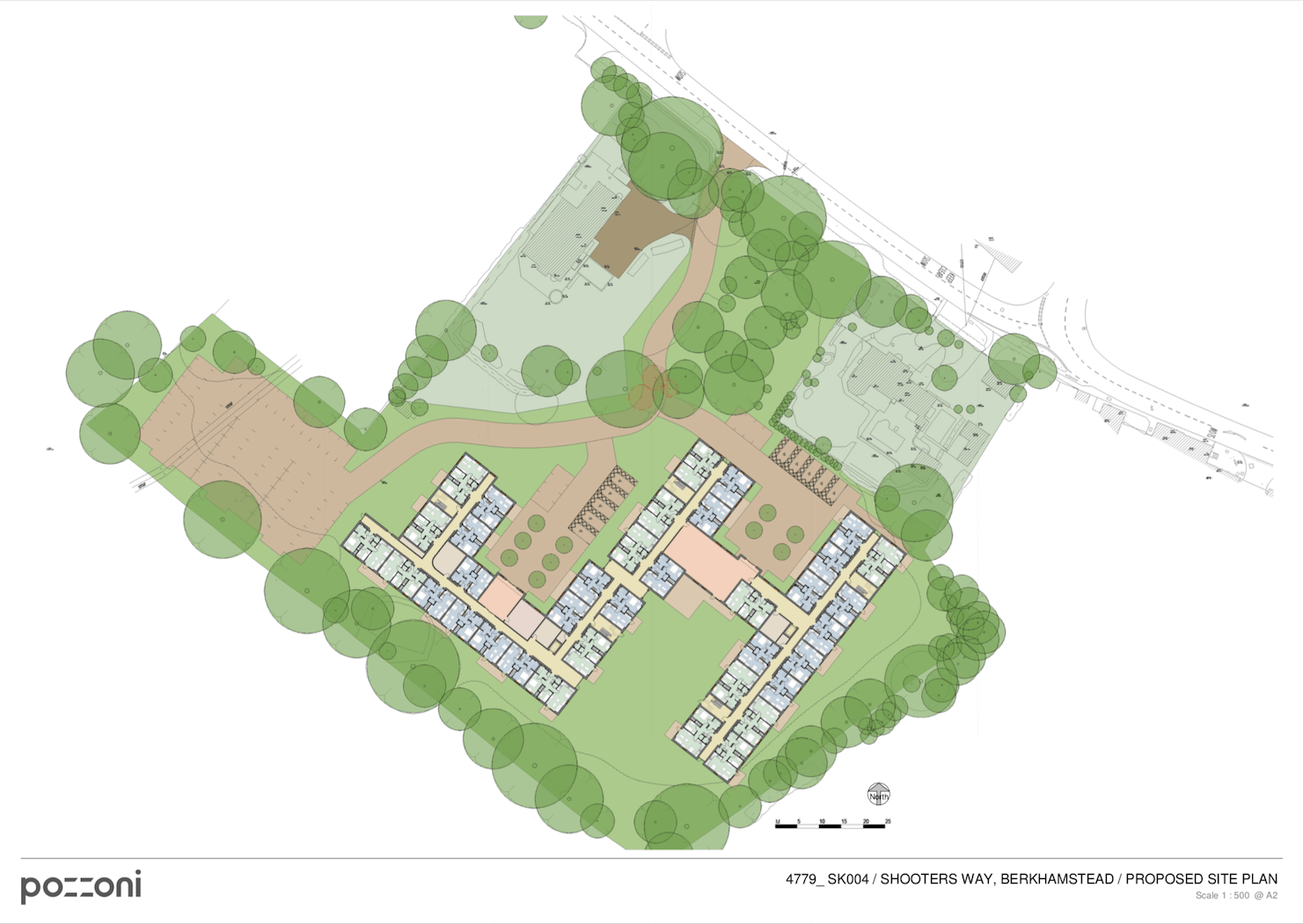 Proposed Site Plan


Site Design
Consultation Process
As part of the Core Strategy process the site has been consulted upon at every level with the public, Town Council and District Council being involved at every stage. As a detailed application is progressed further widespread consultation will form part of the process.